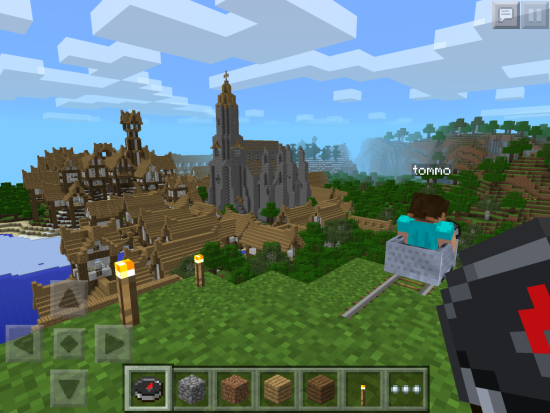 People unfamiliar with Minecraft might be surprised, but no one here is - Minecraft: Pocket Edition set itself as the top grossing app on December 25th, beating out titles like Clash of Clans, Game of War, and Candy Crush Saga, to name a few. App game enthusiasts might be surprised at this, since free-to-play games (which usually come with some form of micro-transactions) generally gross much higher than "premium" games, that have a single upfront cost. Such is the power of Minecraft!
It's been a pretty hectic week, with a number of different holidays overlapping. What have you been up to on your winter break?
The Page Pocket Edition Dominates iOS Sales on Christmas was first posted on 7:03 am, December 27, 2014 in the category Minecraft Forum it has been viewed 1469 times.
Share
Page Details
Views: 1469
Short Title: Pocket Edition Dominates iOS Sales on Christmas
Full Title: Pocket Edition Dominates iOS Sales on Christmas
Raw Date: 2014-12-27 07:03:24
Nice Date: 7:03 am, December 27, 2014
Rating: 0
Content Length: 619