Here we are again! Though we last spoke mere days ago, as promised, the release cycle of new Realms maps on PC has changed. That means that instead of a recap post, the maps youll see below are brand new to Realms, and are available right now!
Read on, brave adventurer!
Makers Wars by Minemakers Team
The Minemakers team is at it again, this time showing off their take on the skywars PvP minigame genre. Choose your team, your map, and your starting items, then fight across islands in the sky; the last team standing wins!
Chickens Courage by Mithey
If youve ever wondered what it would be like to be a chicken (and lets face it, who hasnt?), Chickens Courage has you covered. In this adventure, youll need to get to the bottom of the fowl play happening in your beloved tree home. Doing so will require you to double-jump between platforms, upgrade your offensive capabilities (egg arrows!), and defeat three custom bosses.
Waldur by Gemoz, Pebble, and Kovu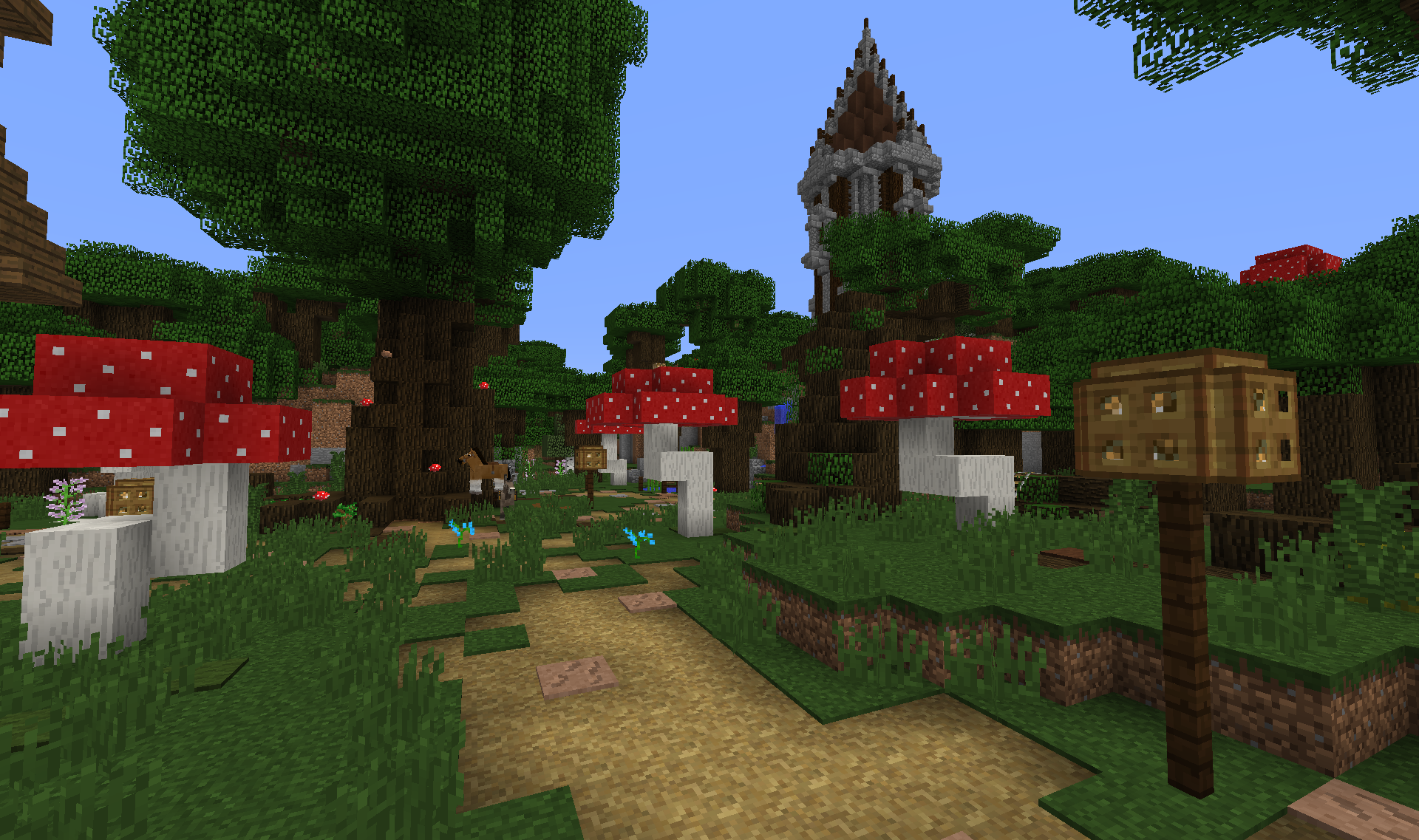 Waldur is the perfect place to start a new survival game of Minecraft. Its got a quiet village, mushrooms, giant trees, and a fancy tower! Or, if you prefer, fly around it in spectator mode, using it as inspiration for your own creative builds.
MINECON!
The Realms team will be flying out to sunny Anaheim, California next week with most of the rest of Mojang. If youre attending, stop us and say hi! Well be back in October with more new Realms maps.
Marc - @Marc_IRL
The Page Realms map round-up: chickens and challenges was first posted on 7:03 pm, September 16, 2016 in the category Mojang Official it has been viewed 770 times.
Share
Page Details
Views: 770
Short Title: Realms map round-up: chickens and challenges
Full Title: Realms map round-up: chickens and challenges
Raw Date: 2016-09-16 19:03:02
Nice Date: 7:03 pm, September 16, 2016
Rating: 0
Content Length: 1448